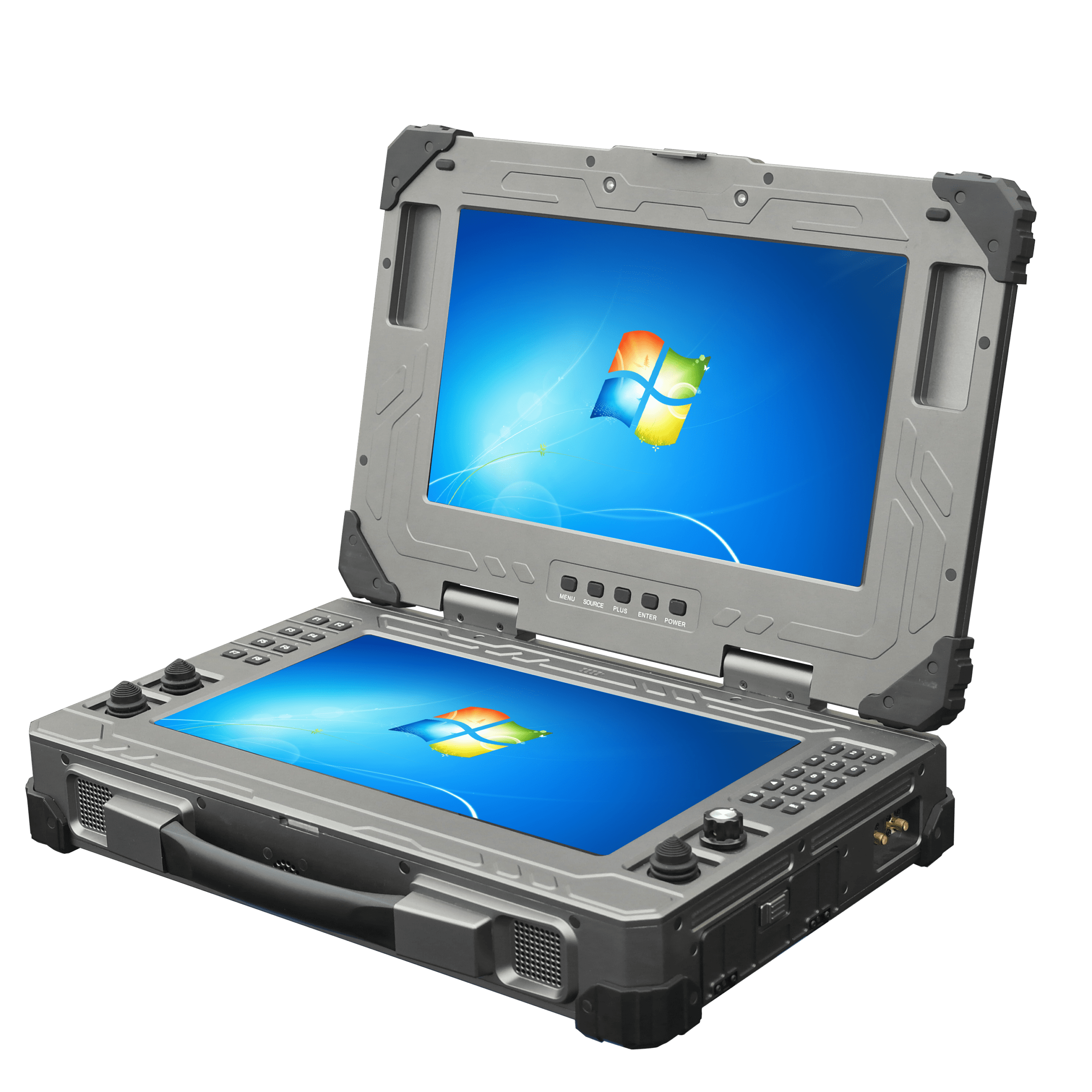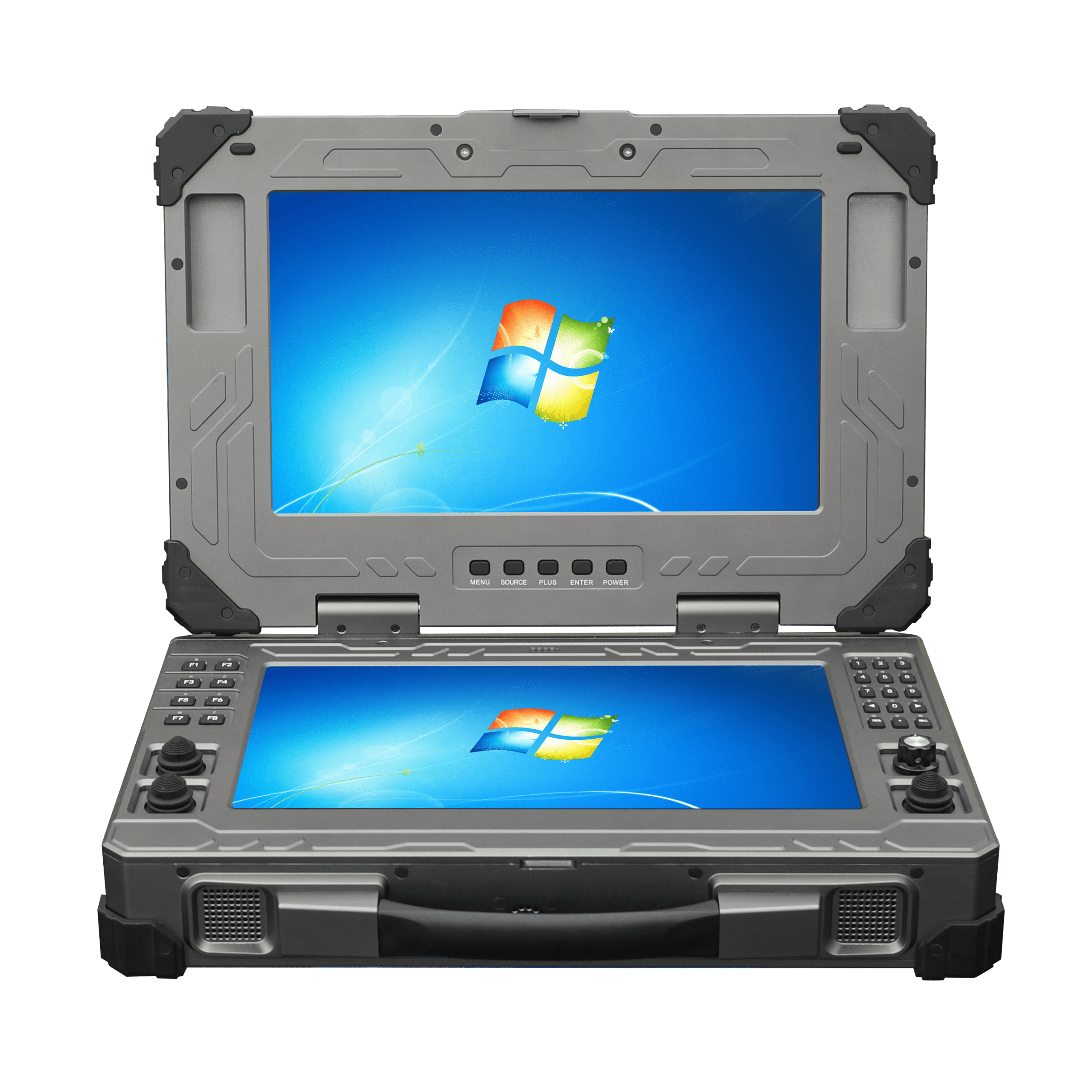 Portable Dual Screen Touch Ground Station
XK-M02 is a universal solution for controlling the unmanned vehicle and its payload. It is especially designed for unmanned ground vehicle and robot.
The system offers functions like real-time data feedback, remote control status display, route planning, etc. With Windows and Linux OS for choice.
Two high-brightness LCD displays with screen brightness adjustment, memory and solid state disk size selectable; two Gigabit LAN ports, 8 customizable keys; long Endurance with lithium battery, internal space reserved for secondary development; whole aluminum alloy with hard anodized sandblasted finish; operating system supports Windows 7 / Linux system.
Techincal Specifications