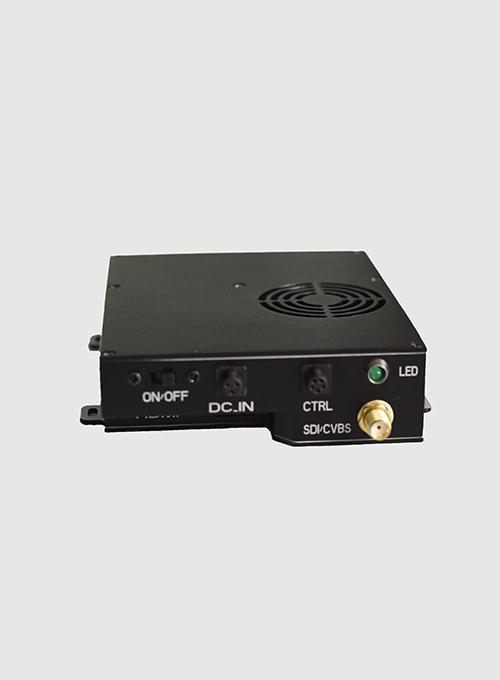 Wireless Video Transmitter
Cofdm Video Transmitter
XK-F202THS transmitter is a micro HD wireless image transmission product with low latency. Based on COFDM modulation, H.265 compression, and AES encryption, it is capable of stable, reliable, and real-time wireless HD image transmission in the environment of high-speed movement and urban building occlusion. XK-F202THS transmitter supports non-line-of-sight transmission, with long distance, strong anti-interference ability, low transmission bandwidth, and small transmission delay; it can be widely used in public security, armed police, fire protection, water conservancy, electric power, maritime, customs, radio and television industries, the collocation with unmanned aerial vehicle (UAV) and also robot is one of the most popular application at present.
XK-f202ths FEATURES
Non-line-of-sight transmission, long transmission distance, and strong anti – interference capability.
HD image transmission, the highest support 4K.
Low transmission delay.
AES encryption for transmission security and reliability.
Good RF index, high signal-to-noise ratio, and small stray.
Transmission frequency and bandwidth are adjustable.
Wide input voltage range, support DC8V~DC25V voltage input.
Small size.
Low power consumption.
---
Technical Parameters
Item
Parameters
Input voltage
DC8V~DC25V, standard inputDC12V
Overall power consumption
≤14W @ 30dBm(1W)
Modulation
COFDM
Constellation
QPSK,16QAM,64QAM
Carrier mode
2K
FEC
1/2,2/3,3/4,5/6,7/8
GUI
1/32,1/16,1/8,1/4
Tx frequency
300MHz~800MHzcustomizable, step1MHz
RBW 40MHz @ 30dBm(1W)
RF bandwidth
2/3/4/6/7/8MHz
Output power
30dBm(1W)
Adjustable attenuator
0~31.5dB
Video Source
HDMI, SDI
Resolution
1080p60,1080p50,1080p30,1080p25,1080p24, 1080i60,1080i50,720p60,720p50,720p30,720p25,576p50,480p60,576i50,480i60.
Video bit rate
0.5~18.8Mbps
Audio bit rate
32,48,56,64,80,96,112,128,160,192,224,256,320,384Kbps
Video encode
H.265
Audio encode
MPEG-1 Audio Layer 2
Configure port
Standard RS232 level, baud rate 9600
Data port
Standard RS232 level, baud rate 1200~115200
Transmission encryption
AES128、AES256
Transmission delay (end-to-end)
About 260ms
Transmission distance
10~30km @ 30dBm(1W)
Working temperature
-30℃~60℃
Storage temperature
-40℃~75℃
Transmitter size
108*85*27mm
Transmitter weight
≤272g
Controller size
≤72*70*13mm
Controller weight
≤82g
Related Products