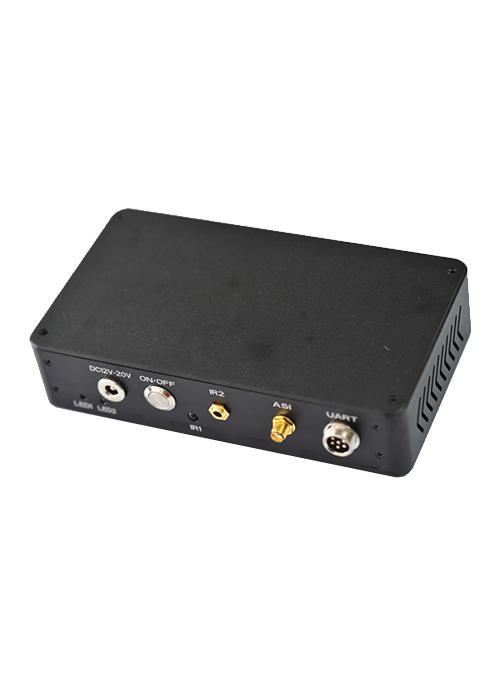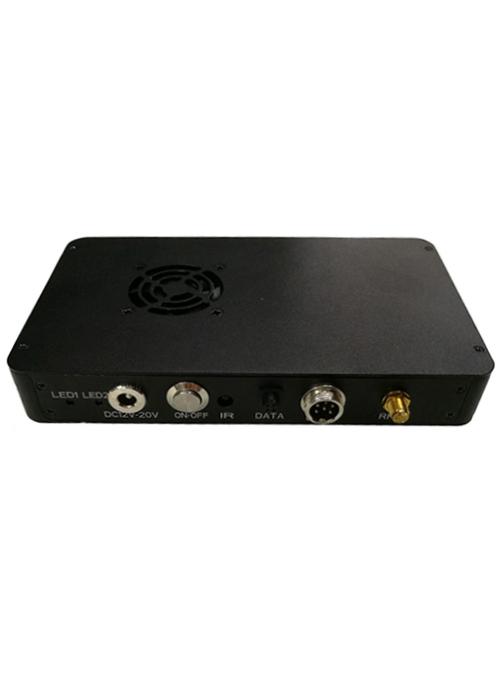 HD Video Transmitter and Transceiver: Uncompromised Video Quality
video receiver
XK-F110R is a type of mini wireless HD low-latency video transmission receiver based on COFDM demodulation, which supports H.264/H.265 decoding and AES decryption, and can effectively and stably receive the wireless image signals of XK-F10/ XK-F11series COFDM transmitters. This receiver is of high receiving sensitivity, low decoding delay, and rich output interfaces, supporting the output of full HD 1080P60, adopting infrared remote control for configuration, simple and convenient, supporting USB/TF card firmware upgrade and easy maintenance. XK-F110R receiver can be widely used in the military, public security, armed police, fire fighting, water conservancy, electric power, maritime affairs, customs, radio and television, and other industries, combining the use of drones, and robots, is one of the most popular applications.
XK-f110r FEATURES
High receiving sensitivity.
SD and HD video compatible, output resolution adjustable, maximum support 1080p60.
AES decryption for safe transmission.
Wide frequency range: 160-1600MHz.
Wide bandwidth: 2-8MHz.
Strong input voltage compatibility, supports 12V~25V DC voltage input.
Remote control panel, easy to operate.
Small size.
---
Technical Parameters
Item
Parameters
Input voltage
Input range 12V-25V
rated input DC12V
Working current
≤540mA @ DC12V
Rx sensitivity
-103dBm @ 2MHz,-97dBm @ 8MHz
Input frequency
160MHz~1600MHz
Input bandwidth
2 MHz/3 MHz/4MHz/6 MHz/7 MHz/8MHz
Modulation
COFDM
Constellation
QPSK,16QAM,64QAM
Carrier mode
2K
GUI
1/32,1/16,1/8,1/4
Video decoding standard
AVC/H.264,MPEG-2,VC-1,MPEG-4 Part2,DivX,XVID
Audio decoding standard
ISO/IEC 13818-7,14496-3:2001/AMD1,ISO/IEC-11172-3,ATSC-A52/a
CVBS
NTSC,PAL
HDMI
1080p,1080i,720p,576p,576i,480p,480i
ASI
DVB-ASI(EN50083-9)
Audio bit rate
32KHz,44.1KHz,48KHz,96KHz,192KHz
Configure UART
Standard RS232 level, baud rate 115200, data bit 8, no check bit, stop bit 1
Data UART
Standard RS232 level, baud rate 1200~115200, data bit 8, no check bit, stop bit 1
Working temperature
-30℃-55℃
Storage temperature
-40℃~75℃
Size
160*94*25mm
Weight
≤321g
Related Products