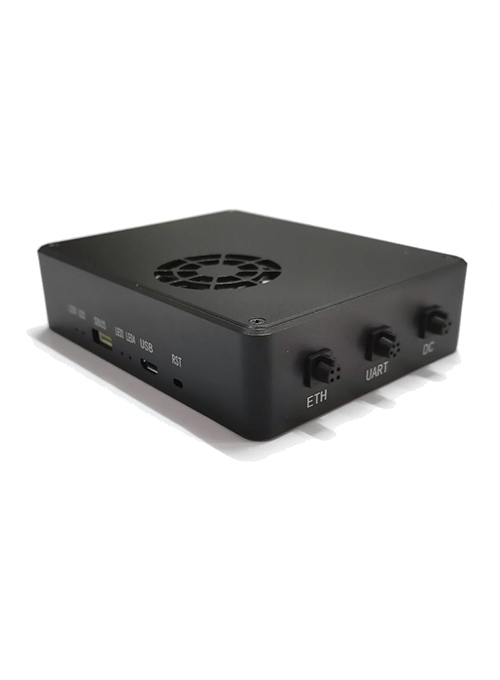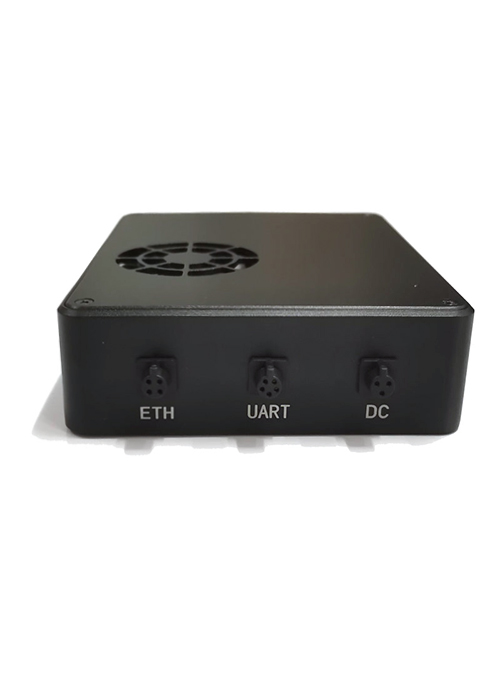 OFDM Communication radio Transceiver
Wireless video data transmission
XK-F303E is a style of HD wireless digital video and data transmission device, with low power consumption, long communication distance, and other characteristics, Support the transmission of network data, flight control data, PTZ control data, and remote control data at the same time
The air unit can be configured as point-to-point and also point to multi-points relay mode, Users only need to add air units to expand the application scenarios. At the same time, it has encryption function, and users can set the channel encryption key independently.
XK-F303E supports transparent transmission protocol, which can transmit flight control data and other data information at the same time. The ground unit can interact data with ground station through serial port or network port (UDP / TCP). Support serial port and SBUs transparent transmission function.
The working frequency band is 800MHz / 1.4GHz / 2.4GHz, and the frequency point can be customized
The bandwidth is adjustable, including 3MHz, 5MHz, 10MHz, and 20MHz.
The mapping mode is adjustable, including QPSK, 16QAM, and 64aqm.
Support Ethernet, serial port, and SBUs.
Support AES128 and AES256 encryption.
XK-F303E FEATURES
Wide frequency range and wide bandwidth are supported.
Rich control interfaces, and a High carrier noise ratio.
Wide input voltage range(DC8 ~ 30V).
Low power consumption.
Max downlink configuration rate: 30m, bandwidth: 20m
Max uplink configuration rate: 26m, bandwidth: 20m.
Support OTA upgrade, local and remote upgrade.
Adaptive frequency hopping, strong anti-interference ability.
---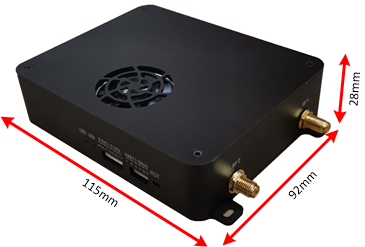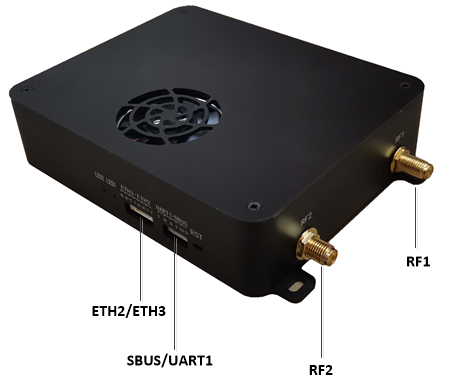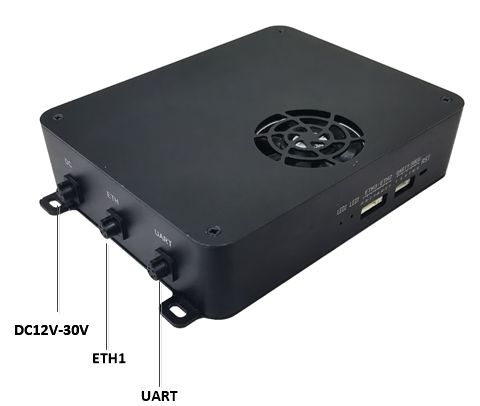 Technical Parameters
| Item | Air Unit | Ground Unit |
| --- | --- | --- |
| Operation Voltage | DC12V~DC30V | DC12V~DC30V |
| Power Consumption | 10W | 18W |
| Modulation | OFDM | OFDM |
| Data interface | UART(TTL/RS232)/SBUS | UART(TTL/RS232)/SBUS |
| Frequency | 800MHz/1.4GHz/2.4Ghz(Customizable) | 800MHz/1.4GHz/2.4Ghz(Customizable) |
| Channel rate | Uplink(Max): 30Mbps,Downlink(Max):26Mbps | Uplink(Max): 30Mbps,Downlink(Max):26Mbps |
| Bandwidth | 3/5/10/20MHz | 3/5/10/20MHz |
| Latency | ≤15ms | ≤15ms |
| Tx Power | ≤33dBm(Adjustable) | ≤33dBm(Adjustable) |
| Working temperature | -30℃~60℃ | -30℃~60℃ |
| Storage temperature | -40℃~75℃ | -40℃~75℃ |
| Communication Protocol | IEEE802.3, Transparent serial data | IEEE802.3, Transparent serial data |
| Communication | Point to Point, Point to Multi-Points, relay mode | Point to Point, Point to Multi-Points, relay mode |
| Range | 30~80km | 30~80km |
| Dimensions | 115*92*28mm | 115*92*28mm |
| Weight | ≤300g | ≤300g |
Related Products