What is a Video data link?
Video data links are used to connect Unmanned aerial vehicles (UAVs), Unmanned ground vehicles (UGVs), Unmanned Ships and other unmanned systems to other control stations such as ground control stations. Video data links transfer video and data.
Application of Radio
Radios are used to transfer data capture footage from surveillance or inspection operations, or they could be used to stream a live feed for situational awareness and subsequent decision-making. As there is no pilot in autonomous vehicles a live stream may be the sole means for the pilot to keep an eye on their surroundings.
Working of Wireless Transceiver
Transceiver is a phrase used in technology, particularly by businesses or other structures involved in communication settings. The Transceiver is the link that connects one place to another, to put it simply. These links' primary function is the transmission and reception of digital data. These waves can be transmitted using a unique link protocol, which the recipient computer then interprets. The data link integrates the second layer of Open Systems Interconnection (OSI). This layer is engaged in data transfer and error correction in the physical layer, which is the bottom layer.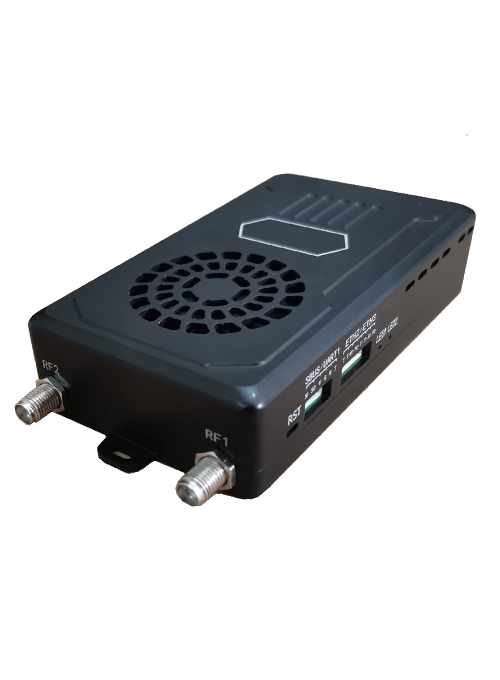 RF Mobile Wireless Video data links
RF Communication
XK-F301E is a broadband wireless video and data transmission system. Two-way communication: Video+data camera control/drone control/telemetry 3 in 1. Point to Point; Point to Multi-Points relay mode, AdHoc networks.
Support the transmission of the network data, flight control data, PTZ control data, remote control data…at the same time.
The air unit can be configured as point-to-point and also point to multi-points relay mode, Users only need to add air units to expand the application scenarios. At the same time, it has encryption function, and users can set the channel encryption key independently.
XK-F301E supports transparent transmission protocol, which can transmit flight control data and other data information at the same time. The ground unit can interact data with ground station through serial port or network port (UDP / TCP). Support serial port and SBUs transparent transmission function.
Working frequency can be adjusted manually and automatically
The mapping mode is adjustable, including QPSK、16QAM、64AQM.
Adjustable bandwidth, including 3MHz, 5MHz, 10MHz, and 20MHz.
Support Ethernet, serial port, SBUS/PPM.
Support AES128, AES256 encryption
XK-F301E FEATURES
No line of sight transmission, long transmission distance, and strong anti-interference capability.
Support multiple frequency bands and multiple bandwidths.
With Rich functional interfaces.
High carrier-to-noise ratio.
Low power consumption.
Simple/Easy to use.
---
Technical Parameters
| Item | Air Unit | Ground Unit |
| --- | --- | --- |
| Operation Voltage | DC8V~DC30V, Standard input DC12V | DC8V~DC30V, Standard input DC12V |
| Power Consumption | ≤7W @ 25dBm | ≤7W @ 25dBm |
| Modulation | OFDM | OFDM |
| Data interface | UART(TTL/RS232)/SBUS | UART(TTL/RS232)/SBUS |
| Frequency | 800MHz/1.4GHz/2.4Ghz, adjustable | 800MHz/1.4GHz/2.4Ghz, adjustable |
| Channel rate | Uplink(Max): 30Mbps,Downlink(Max):26Mbps | Uplink(Max): 30Mbps,Downlink(Max):26Mbps |
| Bandwidth | 3/5/10/20MHz | 3/5/10/20MHz |
| Latency | ≤15ms | ≤15ms |
| Tx Power | ≤25dBm(Adjustable) | ≤25dBm(Adjustable) |
| Working temperature | -30℃~60℃ | -30℃~60℃ |
| Storage temperature | -40℃~75℃ | -40℃~75℃ |
| Antenna | 2.5dBi | 7dBi |
| Communication Protocol | IEEE802.3, Transparent serial data | IEEE802.3, Transparent serial data |
| Communication | Point to Point, Point to Multi-Points relay mode | Point to Point, Point to Multi-Points relay mode |
| Range | 15~17Km | 15~17Km |
| Dimensions | 102*58*24mm | 102*58*24mm |
| Weight | ≤130g | ≤130g |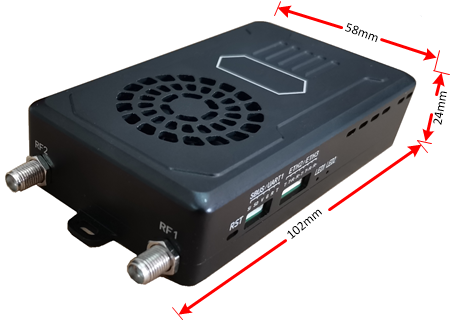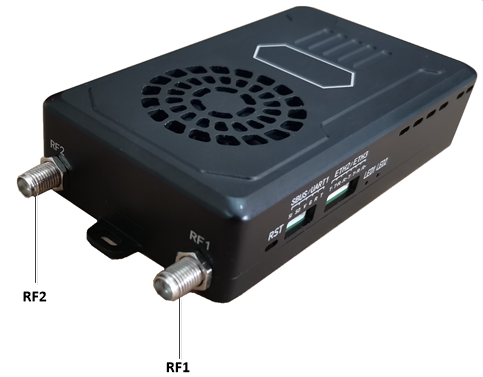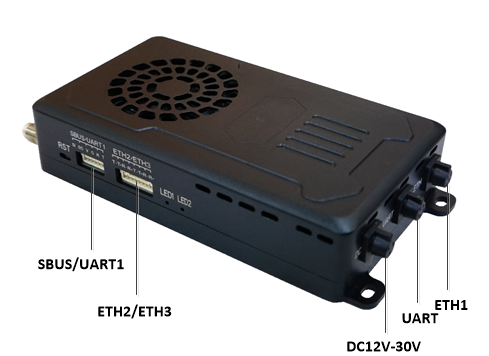 Related Products