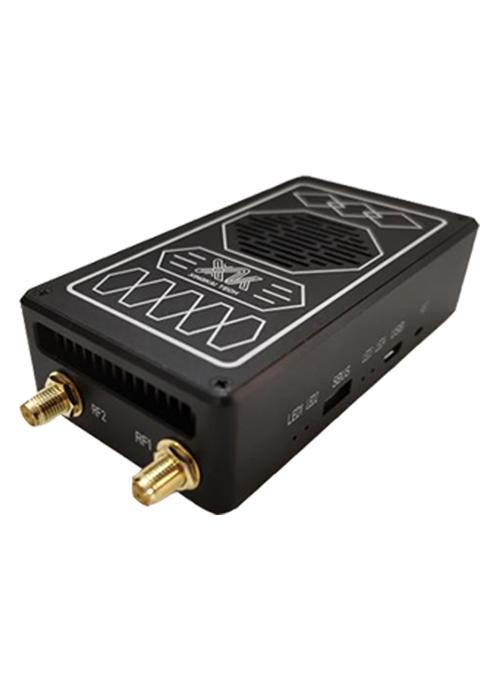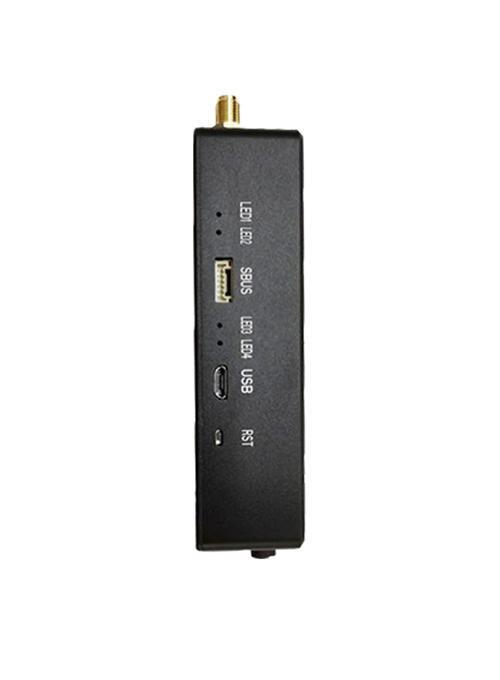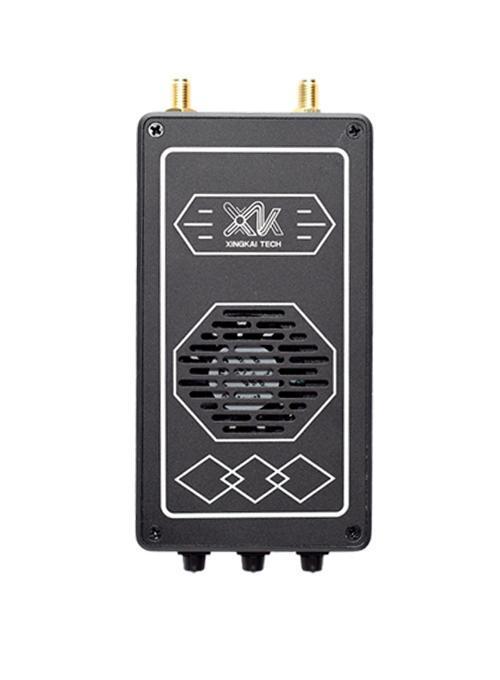 AntiJamming Communication
RF Radios
XK-F311E is a Broadband wireless video and data transmission system. Two-way communication: Video+data camera control/drone control/telemetry 3 in 1. Point to Point; Point to Multi-Points relay mode, AdHoc networks
Supports transparent transmission protocol, which can transmit flight control data and other data information at the same time. The ground unit can interact data with ground station through serial port or network port (UDP / TCP). Support serial port and SBUs transparent transmission function.
Working frequency can be adjusted manually and automatically
The mapping mode is adjustable, including BPSK, QPSK, and 16QAM.
LDPC encoding rate is adjustable, supporting 1/2, 2/3, 3/4, 5/6.
TDD working mode.
Support Ethernet, serial port, SBUS/PPM.
Support AES128, AES256 encryption
XK-F311E FEATURES
Non-line-of-sight transmission, long transmission distance, and strong anti-interference capability.
With LDPC error correction coding, low decoding threshold.
With Rich functional interfaces.
Good RF index, high signal-to-noise ratio, and small stray.
Low power consumption.
Simple/Easy to use.
---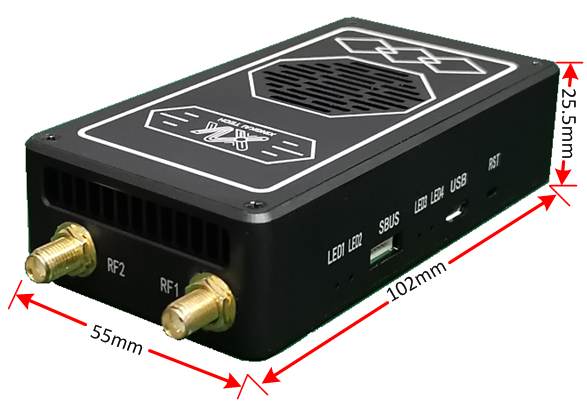 Technical Parameters
| Item | Air Unit | Ground Unit |
| --- | --- | --- |
| Operation Voltage | DC8V~DC30V, Standard input DC12V | DC8V~DC30V, Standard input DC12V |
| Power Consumption | 9W | 7W |
| Modulation | OFDM | OFDM |
| FEC | 1/2、2/3、3/4、5/6 | 1/2、2/3、3/4、5/6 |
| Constellation | BPSK、QPSK、16QAM | BPSK、QPSK、16QAM |
| Duplex | TDD | TDD |
| Frequency | 1.400GHz-1.495GHz, 2.4GHz-2.483GHz, (Customizable) | 1.400GHz-1.495GHz, 2.4GHz-2.483GHz, (Customizable) |
| Tx Power | ≤27dB(ok to set) | ≤27dB(ok to set) |
| Bandwidth | 10MHz | 2.5MHz |
| Latency | 3ms~8ms | 3ms~8ms |
| Data interface | UART(TTL/RS232)/SBUS | UART(TTL/RS232)/SBUS |
| Serial port rate | 115200bps | 115200bps |
| Downlink Throughput | 2 Mbps~15 Mbps(10MHz) | 2 Mbps~15 Mbps(10MHz) |
| Working temperature | -30℃~60℃ | -30℃~60℃ |
| Storage temperature | -40℃~75℃ | -40℃~75℃ |
| Working humidity | 10%~90% | 10%~90% |
| Antenna | 2.5dBi | 7dBi |
| Dimensions | 102*55*26mm | 102*55*26mm |
| Weight | ≤160g | ≤160g |
Related Products