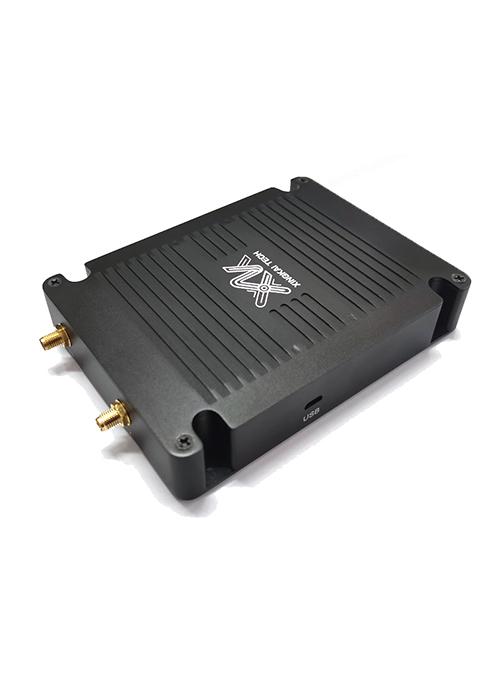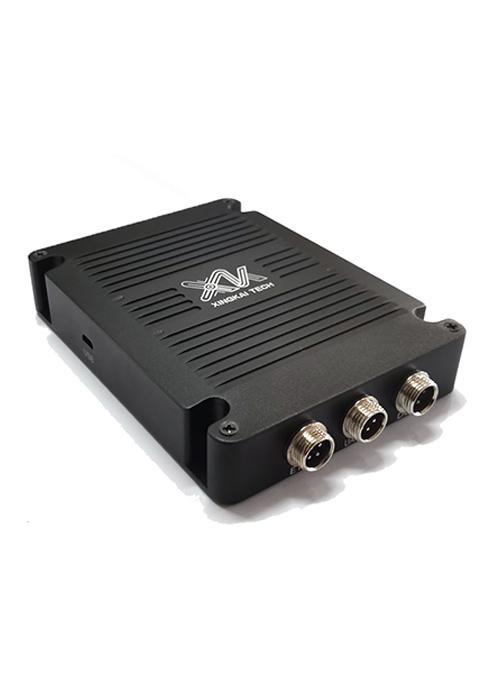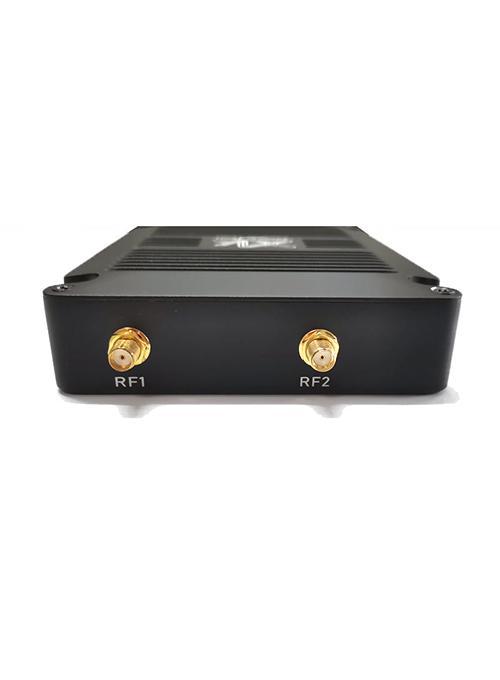 Video Data Transmission Systems
Wiress communications
XK-V313E is a broadband wireless video and data transmission system. Two-way communication: Video+data camera control/drone control/telemetry 3 in 1. Point to Point; Point to Multi-Points relay mode, AdHoc networks.
The working frequency can be adjusted manually and automatically.
The mapping mode is adjustable.
The LDPC coding rate is adjustable.
TDD working mode.
Point-to-point or point-to-multipoint.
Ethernet, serial port, SBUS/PPM.
AES128、AES256 encryption.
Real-time image transmission through network port.
XK-V313E FEATURES
High sensitivity.
Robust NLOS performance.
LDPC coding.
Video/Telemetry/RC Combo Link.
Low delay.
ARQ retransmission.
Adaptive frequency hopping.
---
Product Parameters
| Item | Robot unit | Receiving Unit |
| --- | --- | --- |
| Input voltage | DC12V~DC30V, DC16.8V | DC8V~DC30V, DC12V |
| Consumption | 19W | 7W |
| Modulation | OFDM | OFDM |
| FEC | 1/2、2/3、3/4、5/6 | 1/2、2/3、3/4、5/6 |
| Constellation | BPSK、QPSK、16QAM | BPSK、QPSK、16QAM |
| Duplex | TDD | TDD |
| Frequency | 1425MHz~1475MHz | 1425MHz~1475MHz |
| Power | ≤33dBm | ≤30dBm |
| Band width | 10MHz | 2.5MHz |
| Transmission delay | 3ms~8ms | 3ms~8ms |
| Encryption | AES128, AES256 | AES128, AES256 |
| Interface | UART(TTL/RS232)/SBUS | UART(TTL/RS232)/SBUS |
| Uplink throughput | 115.2kbps | 115.2kbps |
| Downlink throughput | 2 Mbps~15 Mbps | 2 Mbps~15 Mbps |
| Working temperature | -30℃~60℃ | -30℃~60℃ |
| Storage temperature | -40℃~75℃ | -40℃~75℃ |
| antenna | Glue stick antenna(20cm) 2.5dBi | Fiber glass antenna(180cm)12 dBi |
| Dimension | 135*100*27.5mm | 102*55*25.5mm |
| Weight | ≤438g | ≤155g |
Related Products