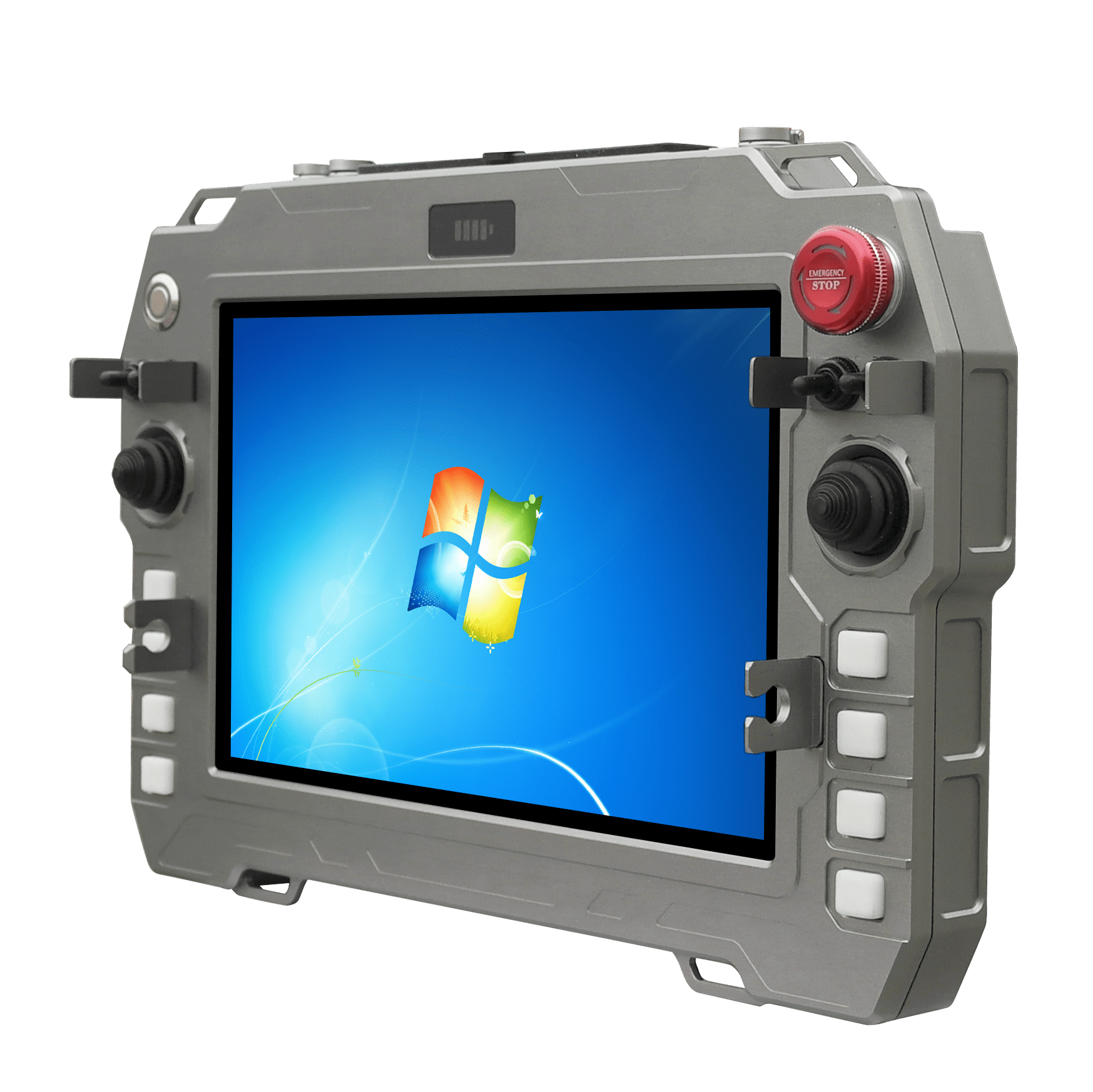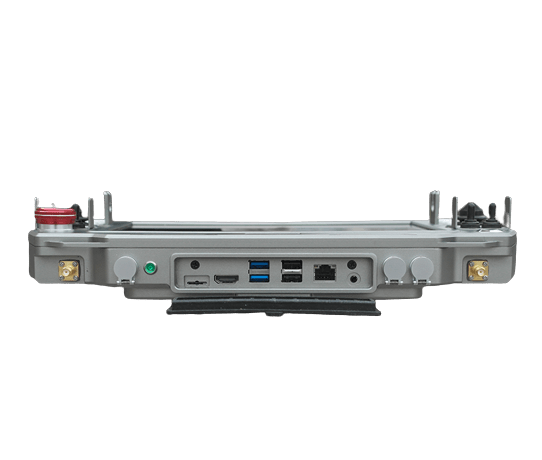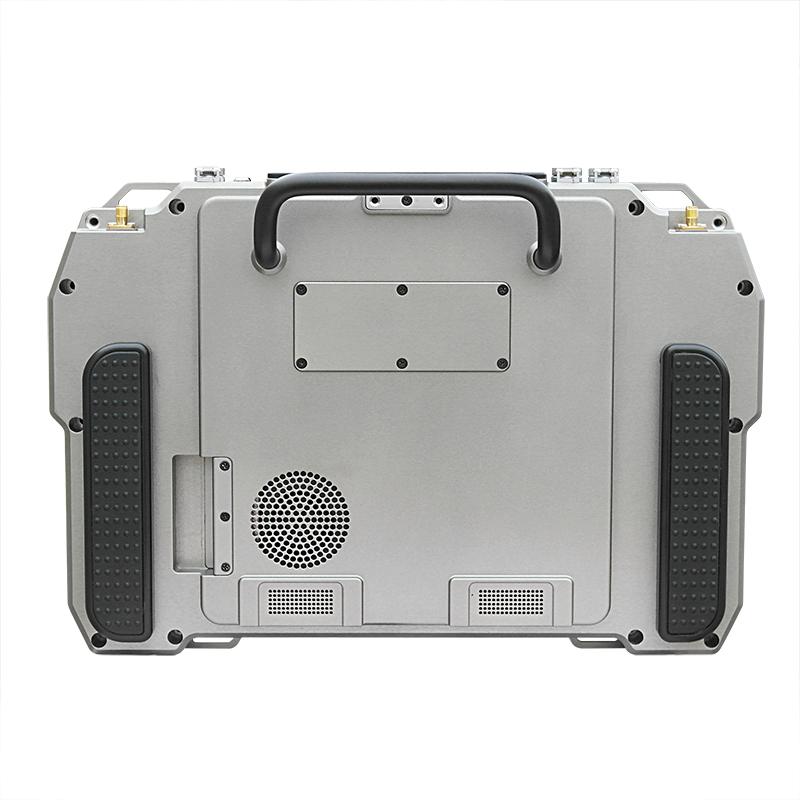 RC Video Controller Handheld GCS with 10.1" HD Screen Displays
XK-M08 is a handheld ground control station integrated industrial grade PC system and data link remote control system.
XK-M08 handheld gcs provides the function such as mission planning, attitude control, payload control, remote monitoring, real-time video display, etc.
The off-the-shelf portable ground control station (GCS) is a flexible and universal solution for controlling unmanned vehicles and payloads.
Windows 10 pre-installed, Intel I7-7500U based processor, 10.1″ LCD screen, 1920*1200 resolution, 8GB/DDR4 memory, 256G SSD, silver grey surface, aluminium alloy, -20~55ºC working temperature, meets vibration requirements and basic protection for road, rail and aircraft transport.
Configuration Parameters
● CPU
I7-7500U Processor
● Memory
8GB/DDR4,Maximum support32G
● Hard Drives
256G SSD
● Screens
10.1" WXGA TFT LCD;Brightness 600cd/m2 ;Capacitive touch screen; anti-glare finish on screen
● Buttons and joysticks
1*Emergency stop;4*Button switch;8 Customised keys;2 Rocking Rod;1*Power on button;
● Interface
1*Network port;4*USB;1*HDMI;1*Audio Interface;1*SIM;1*com(Air plug);1*LAN(Air plug)
● Physical parameters
Pearl grey, aluminium;Weight:2.3 Kg;
● Dimension
330mm*227mm*71mm
● Environmental parameters
Operating temperature: -20~55ºC,Storage temperature:-30~60ºC
● Protection Grade
IP54
● Operating systems
Windows 10 64