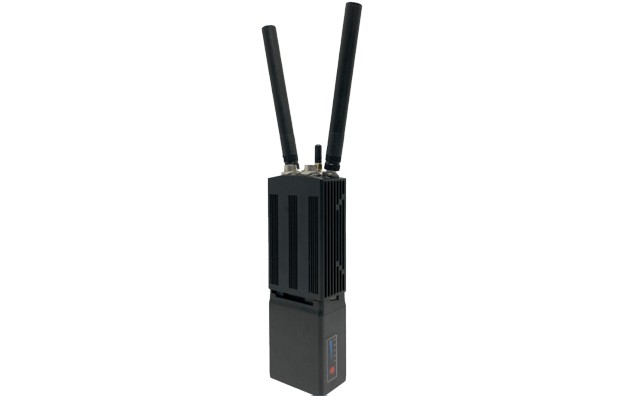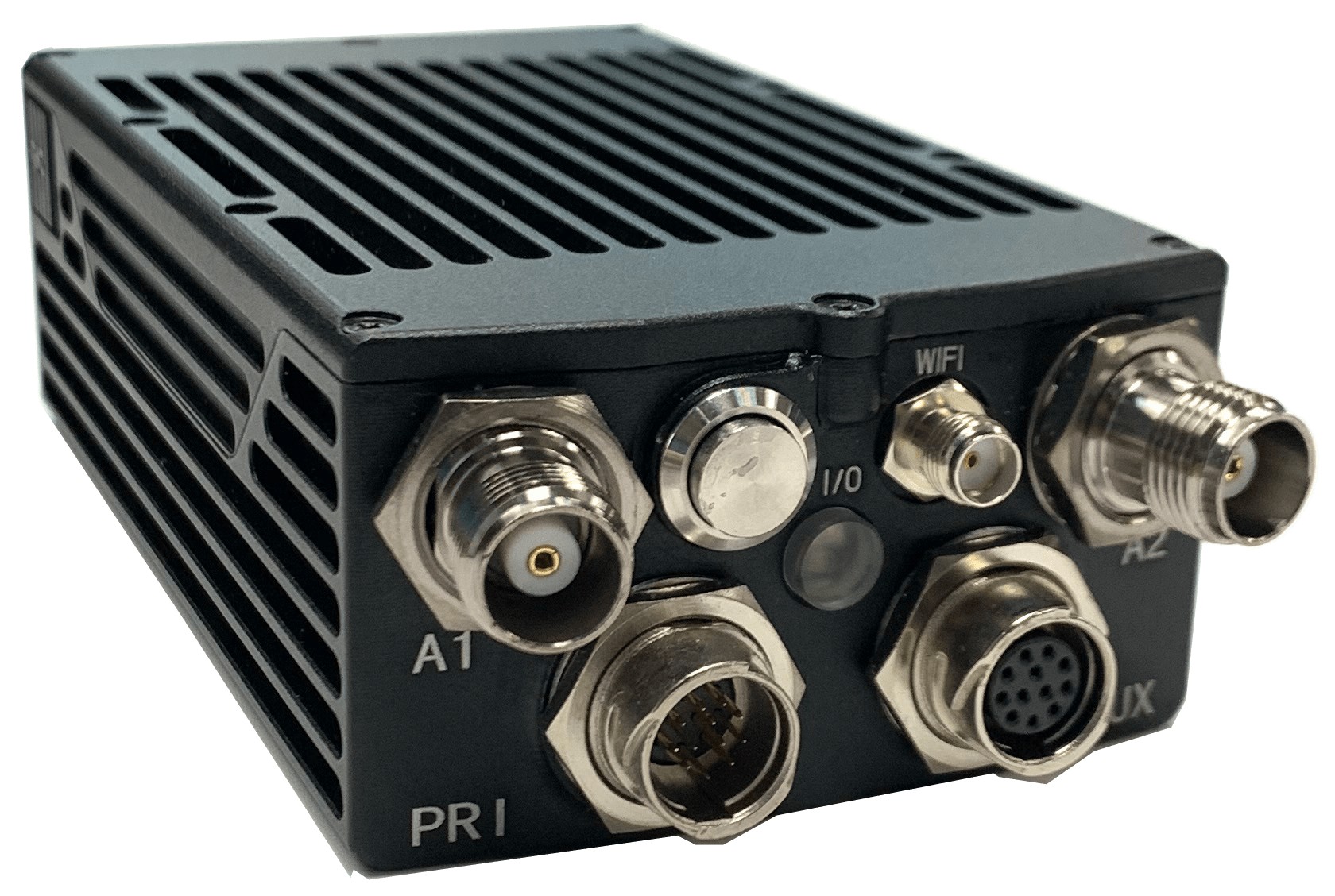 Broadband Handheld MIMO MESH RADIO XK-F357
The broadband mimo mesh networks XK-F357 is a mobile broadband multimedia communication system designed with the new concept of "wireless grid network".
The system with powerful functions and excellent performance; All nodes can realize real-time interaction of multi-channel voice, data, image and other multimedia information by adopting distributed network architecture without central AD hoc network under the condition of non-line-of-sight and fast movement. Supports any network topology, such as point-to-point, point-to-multipoint, chain-like relay, mesh network and hybrid dynamic topology.
The network adopts the same frequency networking and multi-hop relay. Each node device can move quickly and randomly, and the network topology can be changed and updated quickly without affecting the network transmission.
The whole network is convenient to deploy, flexible to use, simple to operate and easy to maintain. It can provide users with reliable, timely, efficient and secure full IP clear voice, broadband data, high-definition video and visual command and scheduling and other multimedia integrated services under complex application scenarios such as fast movement and non-line-of-sight shielding.
The broadband self-organizing network can be widely used in the military, public security, armed police, fire protection, civil air defense, electric power, petroleum, mining, transportation, water conservancy, forestry, radio and television, medical, water and air communications and other sectors, providing users with reliable, timely, Rich integrated services such as safe and efficient voice, data, video and visual command and dispatch can meet users' wireless broadband communication needs in normal or emergency situations to the greatest extent, and truly achieve "anytime, anywhere on demand".
Performance:
Mesh network (self-forming, self-healing, self-adapting), high-speed throughput
Non-visual urban construction jungle multi-path transmission terrain, effective connection
High-speed movement of ground, water and air, effective connection
Multiple antenna settings, omnidirectional, high gain orientation or mixing
GPS and Multicast Support
Advantages:
Increased 4.5 times coverage in densely populated areas
The same communication range and transmission volume, reducing transmission power by 10 times
Increase the distance by 2 times in the visible limit environment
Increase 2-4 times transmission rate
Significant applications in Non Line of Sight /Multipath Fading environments, video/data/voice Critical Communications:
Robot / Unmanned Vehicle, Reconnaissance / Surveillance / Anti-Terrorism / Monitoring
Air-to-air & air-to-ground & ground-to-ground, public safety / special operations
Urban network, emergency support / normal patrol / traffic management
Inside and outside the building, fire fighting / rescue and disaster relief / forest / civil air defense / earthquake
TV broadcast wireless audio / video / live broadcast
Marine communication / high speed transmission on the opposite side of the ship
Low deck wireless network / ship landing
Mine / tunnel / basement connection
Technical parameters
Waveform
Mobile Network MIMO (MN-MIMO)
MIMO Technology
Spatial multiplexing,Space-time coding;Diversity,TX /RX beam forming
Receive Sensitivity
-103dBm@5MHz BW
Channel Bandwidth
2.5/5/10/20MHz ,40MHz optional
Data Rate
1-100Mbps(20MHz BW)/180Mbps(40MHz BW) Adaptive,QoS
Modulation Mode
TD-COFDM,BPSK/QPSK/16QAM/64QAM/256QAM adaptive
RF Output Power
2Watts×2 (Handheld/Airborne/Module)
Single Hop Communication Distance
100-300 KM (visible), 1-30 KM (urban area)
Mode
Point-to-point/Point-to-multi point/Multi point-to-multi point,Automatic relay,
Star/Line/Network/Hybrid
Single Hop Delay
Average 10mS(20MHz BW)
Encryption
DES, AES128/256,Chip /TF card encryption customized
Anti-interference Mode
Manual spectrum scanning channel selection, Intelligent frequency channel Selection/Autonomous frequency hopping/Roaming mode optional
Local/Remote Management
Operating frequency, channel bandwidth, network ID, transmit power and other parameter settings, spectrum scanning, real-time display and statistical records of network topology, link field strength signal-to-noise ratio, upload and download traffic, GPS/Beidou electronic map, temperature/voltage/interference Monitoring, software upgrade
Others
The startup time is less than 30 seconds, and the network access/update/switchover time is less than 1 second.There is no limit on the user capacity of a single system and the number of hops in Mesh networks. The total bandwidth loss of multiple hops is less than 30%.Automatic carrier tracking, support over 800 km/h mobile communication
Bands
BAND
Frequency range (MHz)
UHF
350-700
L Band
1000-1500
MIIT
336-344/512-582/566-626/606-678/1420-1520/1430-1444
S Band
1800-2500
Lower C Band
4400-5000
Upper C Band
5100-6000
Environmental
Operation Temperature
-40ºC ~+80ºC
Protection Level
IP66,IP67/IP68 Customized
Mechanical
Size/Weight
19×6.8×3.8cm/0.769kg(with 11.1V/6.8AH battery Handheld Radio)
22×6.8×3.8cm/0.982kg(with 11.1V/10.2AH battery Handheld Radio)
Installation/Color
4 Mounting Holes/Black,Lron Gray,Army Green Optional
Power
Supply Voltage
9-24VDC (2Watts×2 Handheld/Airborne/Module)
Power consumption
Operation 1-2A/Standby 0.4-0.6A@12V(2Watts×2 Handheld/Airborne/Module)
Power Selection
Power Supply by Twist-Lock Battery or Main Cable
Batteries
10/8 hours for 10.2/6.8AH (Handheld Radio)
12/8 hours for 28.8/9.6AH (Backpack Radio) polymer lithium battery
Interface
Basic interface
RF 2xTNC,1-2xRJ45 Ethernet 10/100BaseT,WiFi AP,
1xRS232-485-422-USB-Bluetooth/1.2-230.4Kbps,DC Input
Push to talk/Auxiliary interface
MIC, SP, PTT, GND/1xRS485,1xUSB2.0 OTG
Network Extension
Optional
Public Network Routing/4G LTE, WB-NB integration, Fiber, Satellite
Video Extension
Optional
Low Delay HDMI/SDI/CVBS, 4K/2K/1080P/720P/D1
Link Status Indicator
Steady red – The network is not connected
Blinking red – Starting/not connected to the network
Steady green – The network is connected
Blinking green – Voice PTT is down
RSSI Link Indicator
Steady green – The link quality is excellent
Blue Steady – The link quality is good
Steady yellow – The link quality is medium
Steady purple – The link quality is slightly worse
Steady red – The link quality is poor or link is down
Management Interface/Control Interface
Web-based network management/GUI, API secondary development interface/SNMP
OEM
Size/Weight
10.1×5.4×1.9cm/123.5g
RF
SMP
Related Products