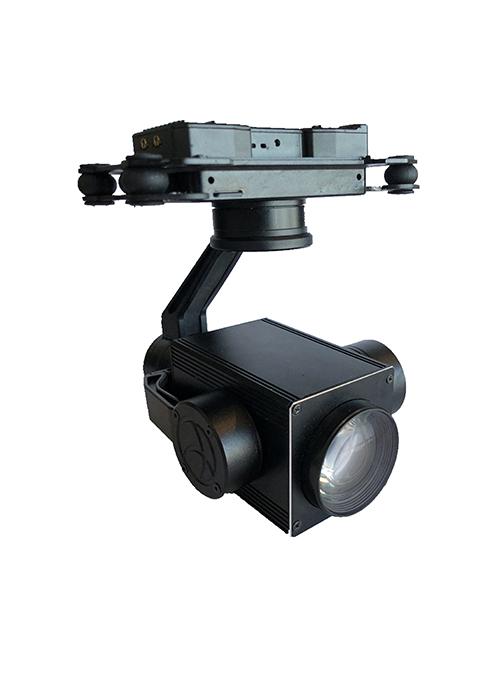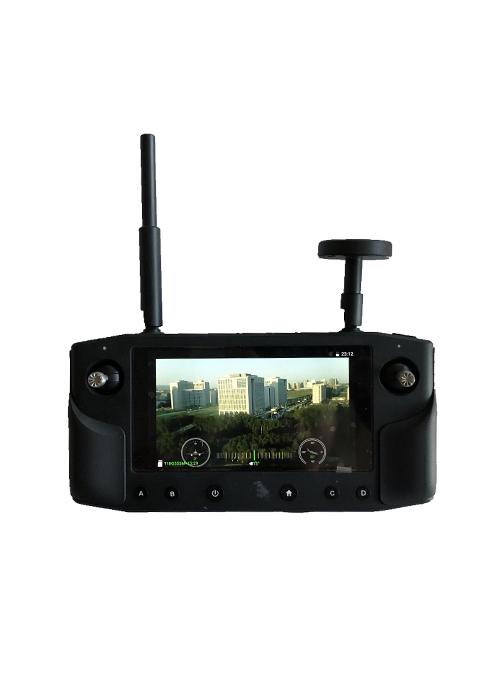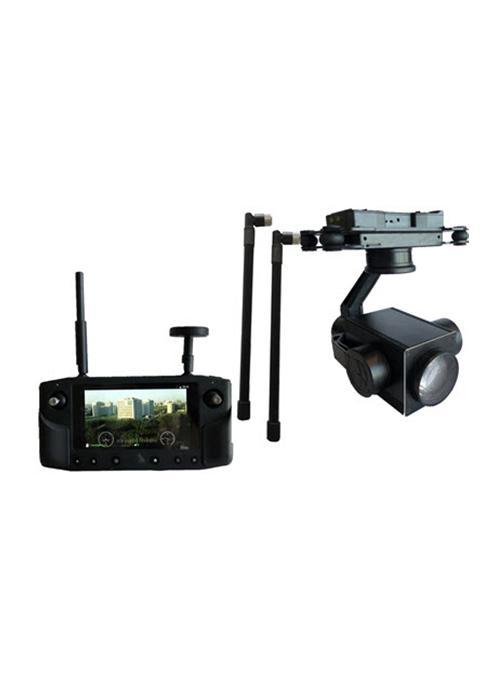 Xk-F516rs
30x gimbal / 10km 2.4g wireless
XK-F516RS is a UAV load system that integrates the 30x optical zoom camera and 10km wireless video and control transfer 3-axis HDMI gimbal. The ground PAD can receive the wireless video and display video, and control the gimbal with the PAD joysticks. It is stable, light in weight, and has low power consumption. The sensor is 4M pixel. And it output 1080P HD video. Also 1080p local TF card storage.
XK-F516RS FEATURES
30x optical zoom, TF record.
1080P video output.
3-axis stabilizer.
10KM wireless video and data transmission.
2.4G frequency.
PAD display and control.
---
Technical Spec
| Item | Parameter |
| --- | --- |
| Voltage | 3S or 6S |
| Power | 8W |
| Roll Angle | -85~+85° |
| Pitch Angle | -90~+90° |
| Yaw Angle | -150°~+150° |
| Jitter Angle | ±0.02° |
| Horizontal Jitter Angle | ±0.03° |
| One-Click Restore | One-click restore to the initial position |
| Adjustable Gimbal Speed | Use low-speed control at big zoom status for high precision display. Use fast speed control at small zoom status |
| CMOS Size | 1/3 4M Pixes CMOS sensor |
| Zoom | 30x HD optical zoom lens, f=4.5±10%~135±10%mm |
| Focus | Focus in real time, less than 2 secs |
| Video Output | Wireless video 1080P, Local TF card record |
| Field of Vision(FOV) | nD : WIDE 67.8º±5% TELE 2.77º±5% |
| Field of Vision(FOV) | nH : WIDE 59.8º±5% TELE 2.34º±5% |
| Field of Vision(FOV) | nV : WIDE 40.5º±5% TELE 1.48º±5% |
| Video mode | 1080P 30fps |
| Work frequency | 2.4GHZ |
| Wireless power & distance | 20dBm 10KM |
| Command mode | Joystick and button |
| Gimbal Size | 103mm×156mm×155mm |
| Working Condition | -10℃ to +45℃ / 20% to 80% RH |
| Storage Environment | -20℃ to +60℃ / 20% to 95% RH |
| Weight | 745±10g |
Related Products